Rights Respecting School Award
In February 2022, just six months after opening, we were delighted to be awarded the Rights Respecting Schools Bronze Award. This Unicef initiative encourages schools to put the United Nations Convention on the Rights of the Child (UNCRC) at the heart of its ethos and curriculum.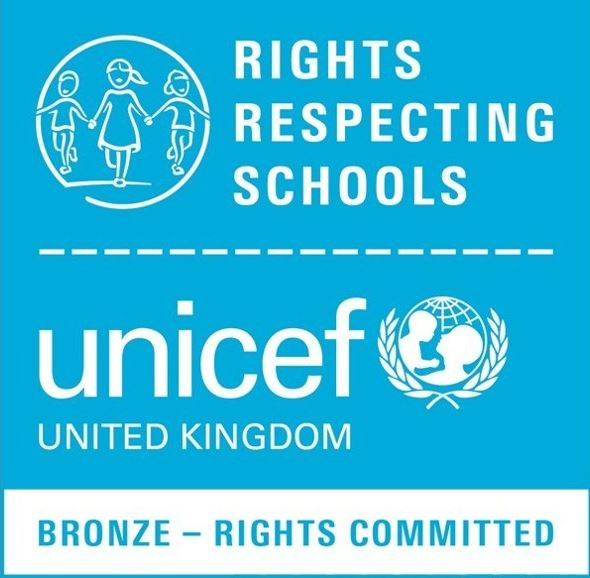 What does this mean for our school?
As we work towards achieving our Silver Award we are teaching our students about the rights they have as a young person, using the UNCRC as our key resource. They know that children's rights are inalienable, that they don't have to be earnt and they cannot be taken away. They learn how our school and local and national organisations uphold their rights and look at global examples related to rights. They learn that rights are universally important.
Students learn about rights in a variety of ways: through tutor-led activities and assemblies, in lessons and through activities such as the Christmas foodbank collection.
The Award also provides additional opportunities for students to lead; the student-led steering group plays an active role in embedding the principles of the Award across the school. They lead assemblies, plan events and activities and organise charitable collections. These students are proud of the important role they have in our Award journey.
For more information about the Rights Respecting School Award please click here