Admissions
A warm welcome to The High School Leckhampton, a brand new co-educational comprehensive school that will serve south Cheltenham.
The High School Leckhampton is being built to cater for an expansion in pupil numbers at secondary level in the south Cheltenham area. The school has been commissioned by Gloucestershire County Council but is being "sponsored" and developed by Balcarras and will open in September 2021.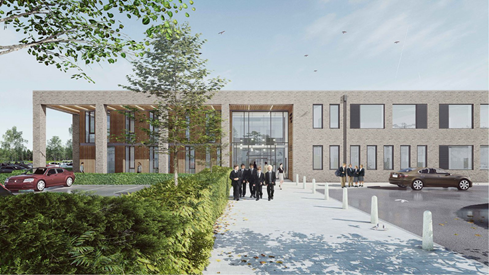 Admissions Arrangements for The High School Leckhampton now determined
The Balcarras Trust has now published the final admissions arrangements for the High School Leckhampton after a consultation period. Please see the final documents plus the Trust's response to the many submissions we received during the consultation. We would like to thank everyone who engaged with the process.
The Trustees September 2020
Admissions Enquiries for 2021:
For those who are seeking a place as part of the normal annual Year 7 intake in September 2021, the Admissions process is co-ordinated by Gloucestershire County Council's Co-ordinated Admissions Team.
They can be contacted on: 01452 425407