Time Capsule Competition is launched!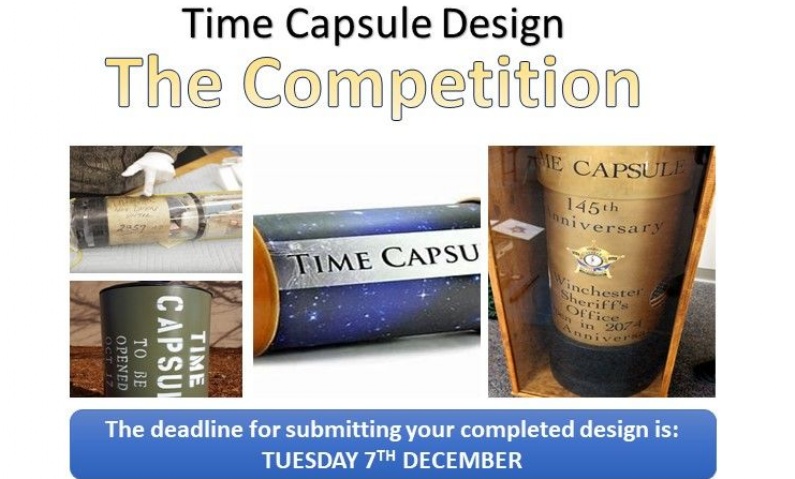 Our Time Capsule Competition is now launched to HSL students. We would like to invite any student who would like to participate to submit their own design for the HSL time capsule. The winning student will have elements of their design incorporated into the capsule to be sunk at Farm Lane next year – a great chance to be a part of our history!
How to enter is attached please be aware of the deadline which is Tuesday 7th December. Good luck to everybody!