Peer Mentor Activities Day at Croft Farm Water park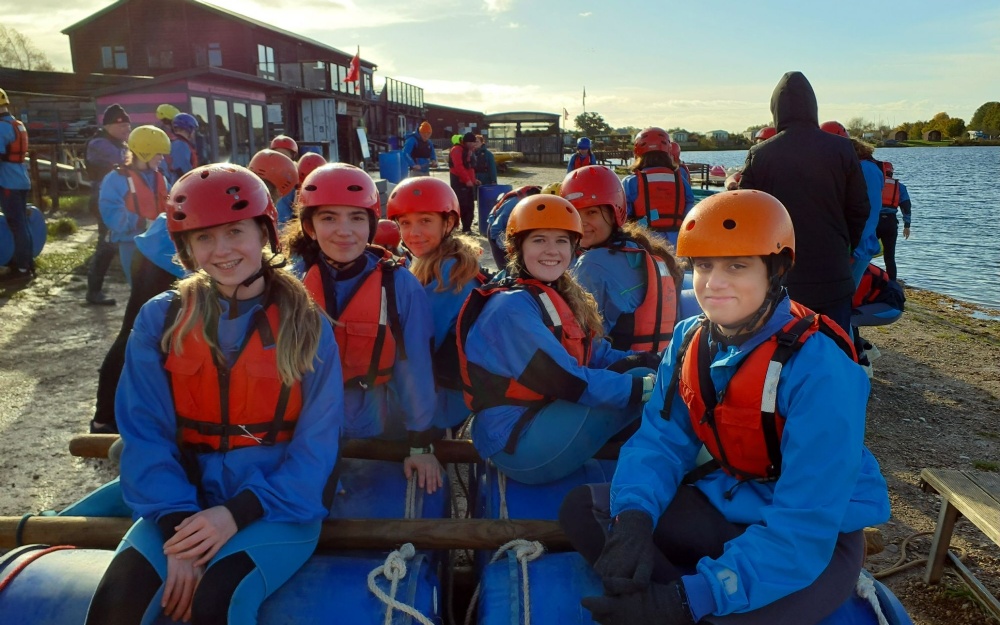 We are delighted that nearly 50 of our Year 9 pupils have applied to become Peer Mentors at HSL. So far, this has involved them completing an application, getting a reference and taking part in a challenging interview process. We were pleased to take the selected students for a team building day at Croft Farm this week, as they now start their Peer Mentor training.
The weather and temperatures proved quite a challenge, with almost constant rain and cold winds. This did not seriously impede activities and in the morning they worked together to build rafts, and compete in races. After a short lunchbreak to warm up, they were out on the lake again, taking on the large paddle board challenge, open top canoeing and racing the pedaloes. After hot showers they returned to school and did some more fun communication and team challenges in the warmth of the hall.
It was a very challenging but enjoyable day and the pupils had to work together throughout. We are really looking forward to seeing how they can apply some of the crucial skills learnt during this activity, in their roles as Peer Mentors. Watch this space!