Remembrance Assembly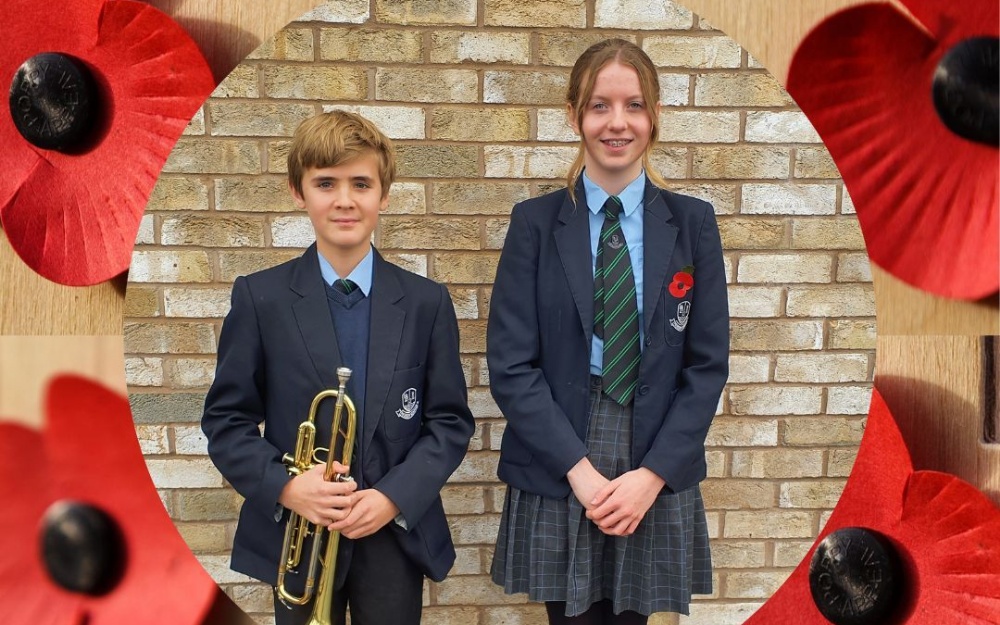 This morning pupils and staff of HSL gathered for a whole school remembrance assembly. The theme of the assembly was 'Service' and Mrs Wood spoke to the pupils about what this might mean to them, using the 70th anniversary of the armistice of The Korean War to illustrate examples of how service can be forgotten. Mrs Wood linked the assembly to our right of the month - protection from war, which is article 38 of the United Nations Convention on the rights of the child.
Finley South played the last post and reveille and Evie Crough read the Exhortation and the Kohima Epitaph.
Some of the pupils chose to wear their uniforms from organisations such as Guides, Scouts and Cadets, for whom service is a core value.