Headteacher's Blog
Building a Learning School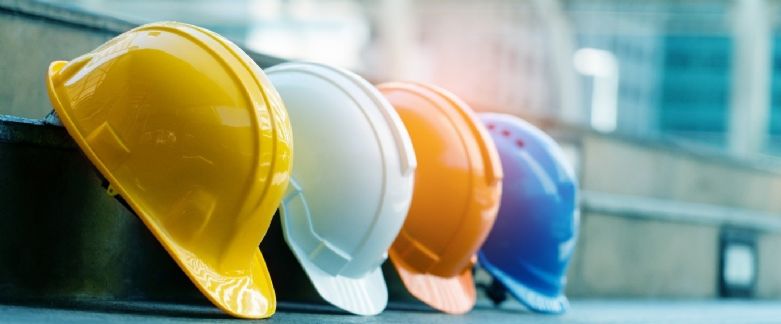 I spend a lot of time talking about buildings and the building process. Since I took up my post in January, I have been involved in more meetings about the buildings at Farm Lane and Balcarras than I could have ever imagined! However, I am certainly not complaining. I feel incredibly fortunate to be involved in these conversations. The school environment is crucial in shaping the pupils' experience, it really can influence ethos, culture, and behaviour. When I talk to other Headteachers, whose schools need constant serious maintenance or whose design does not reflect a modern curriculum, I am reminded of how fortunate my pupils will be.
When we move to our school on Farm Lane the buildings will be truly fantastic. Not only will our school be the first Carbon-Neutral school in the county, but our classrooms will be large and light, with brand new furniture and idyllic views of the Leckhampton escarpment. It will be a wonderful place to learn. From September, we are also very fortunate to be moving into brand new accommodation at Balcarras. When this was first suggested to address the delay at Farm Lane, I am sure there were some reservations but as the building emerges (at a startling rate, I have to say) it now presents itself as a fantastic solution. Our temporary home is similarly well designed with large classrooms, large windows, and excellent facilities. The pupils will have their very own servery for food at break and lunchtime and they will be well located to use the specialist rooms in Balcarras, for subjects such as PE or Music. It will be small enough for us to build our own community, yet with all the amenities and 'buzz' of a large comprehensive school literally on the doorstep.
Metaphorically, I think the concept of 'building' works well in education – building a community of pupils and parents, building a professional learning community, building a curriculum that creates lifelong learners. Teachers use the 'language' of building all the time when we talk about foundations, pathways, and even shattering glass ceilings. This language gives structure to the learning experience. But schools are more than just buildings, they are intensely complicated places with thousands of variable parts (and that is just the pupils!)
Whilst enjoying the opportunity to shape our new school buildings, I am trying to build a learning school. This requires a commitment to learning and means that, aside from building the physical environment and the structures, that we put learning at the heart of everything. According to David A Garvin (Harvard Business Review, 1993), effective learning organizations are skilled at five main activities:
Systematic problem solving
Experimentation with new approaches
Learning from their own experience and past history
Learning from the experiences and best practices of others
Transferring knowledge quickly and efficiently throughout the organization
Using these as a guide, we are consciously putting in place opportunities for our teachers and pupils to actively solve problems and experiment, as well as learn from each other and share good practise.
Staff induction and training will be central to building a learning culture. If professionals are continually developing and supporting each other then our pupils will benefit from the best possible teaching. Our teachers will be supported and encouraged to never stop learning. Our staffroom will be well equipped and arranged to allow for professional dialogue (where we all learn from each other). Our plans for staff development and training are already well developed. I believe that teachers should be good learners, it is crucial for pupils to see that learning does not stop when the school bell rings, or indeed when they leave school after their exams. Learning is a feature of our adult lives and is an incredibly enjoyable, rewarding, and unavoidable thing. We have all had to learn more about technology during the pandemic – this presented such a great opportunity for pupils to see adults as learners and, often, they know more than we do!
I am sure I will learn much more about buildings over the next few months, but I also hope that when our school opens in September, I will have been successful in creating a school where not only is the environment just right, but effective learning is part of its very fabric.
Helen Wood
Headteacher
March 2021
References and Further Reading
For further reading about building a learning culture in schools:
David A Garvin, Harvard Business Review, 1993
https://hbr.org/1993/07/building-a-learning-organization
David Gamberg, Five steps for building a better school, 1998
https://www.edweek.org/leadership/opinion-five-steps-for-building-a-better-school/2018/07
Guy Claxton, Maryl Chambers, Graham Powell and Bill Lucas, The Learning Powered School, 2011